Hi Peeps,
Quick post of a game Neal and I played on the weekend.
1250pts Germans vs Germans.
The scenario was point defense, and I was the defender.
After my deployment.
Neal's preparatory bombardment came in and luckily wasn't too nasty. Of the 6 units I had on the table, 4 took pins, one was missed and my MMG team (in the building on the left) took one hit losing one crew member.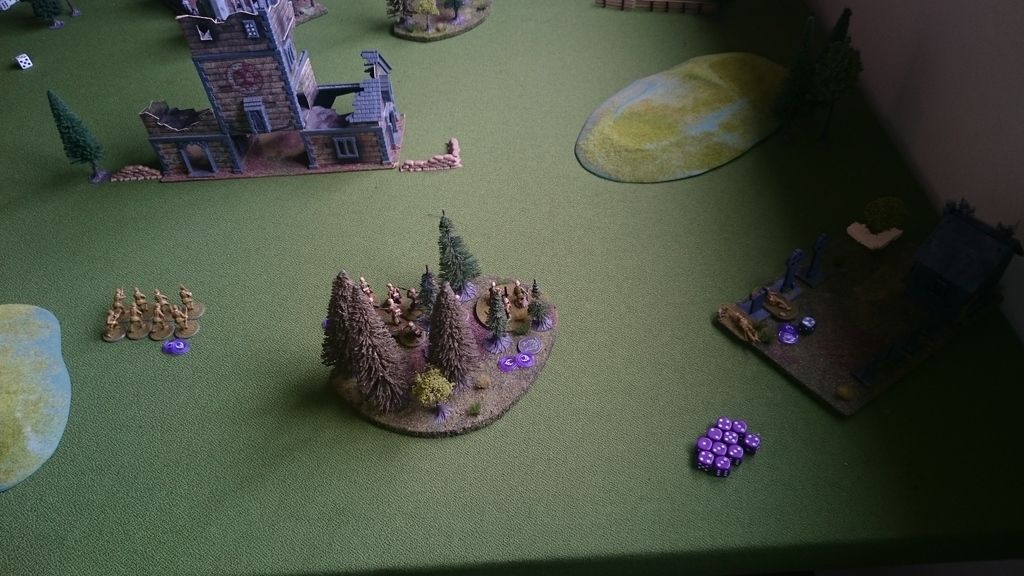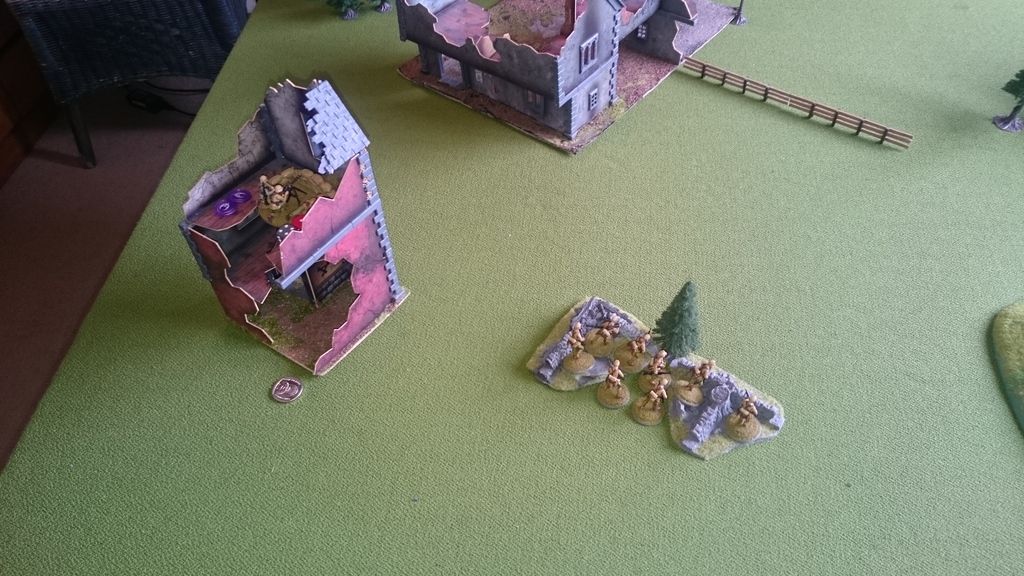 Note: the coins where the 3 objectives. Neal had to try capture at least one for a draw or 2 for a win.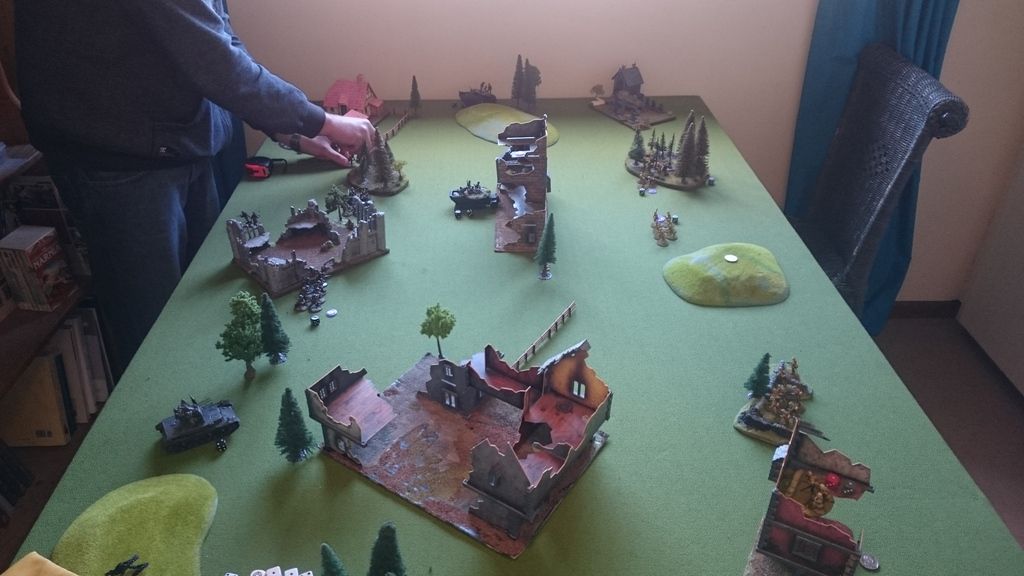 Neal starts bringing on his troops, rushing forward bravely with his troops in transports.
The whirlwind (Flakpanzer IV Wirbelwind) can be devastating however it only did a few wounds to my most central infantry squad.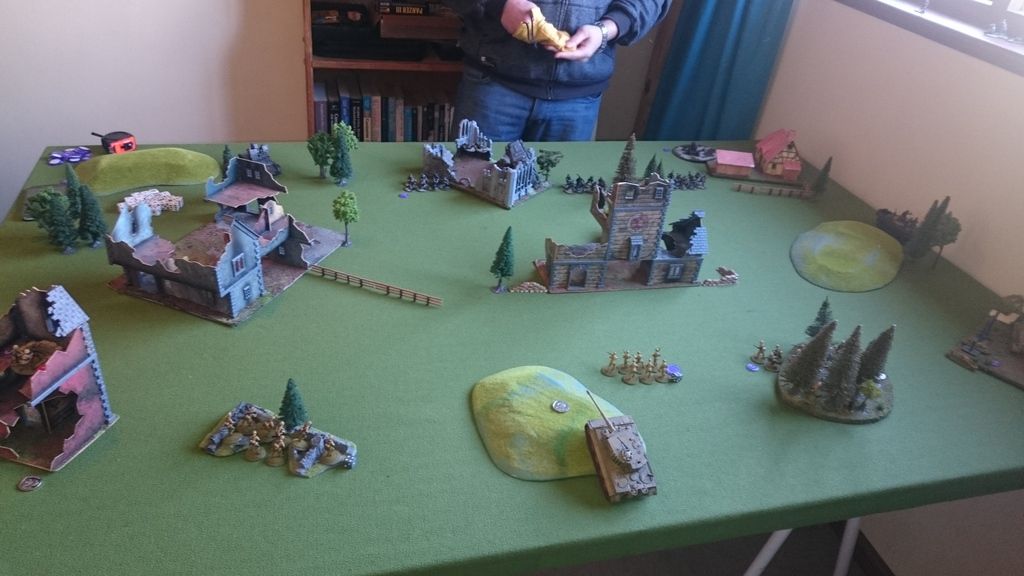 So, my tiger tank arrived and aims for the whirlwind... hits... and immobilized it. Not exactly what i had hoped for but at least that beast wasnt going to be moving anymore.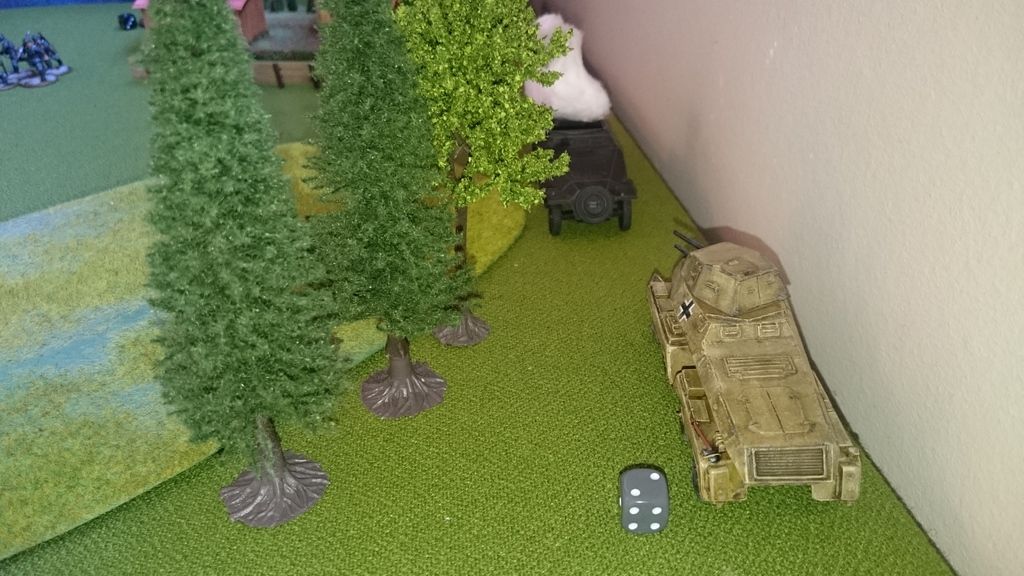 This was the big turning point in the game. My armoured car shooting at the transport loaded with troops scored a hit and managed to blow up the vehicle, the mortar team inside and most of the infantry squad that then decided to flee. Taking 3 order dice from my opponent with one beautiful shot!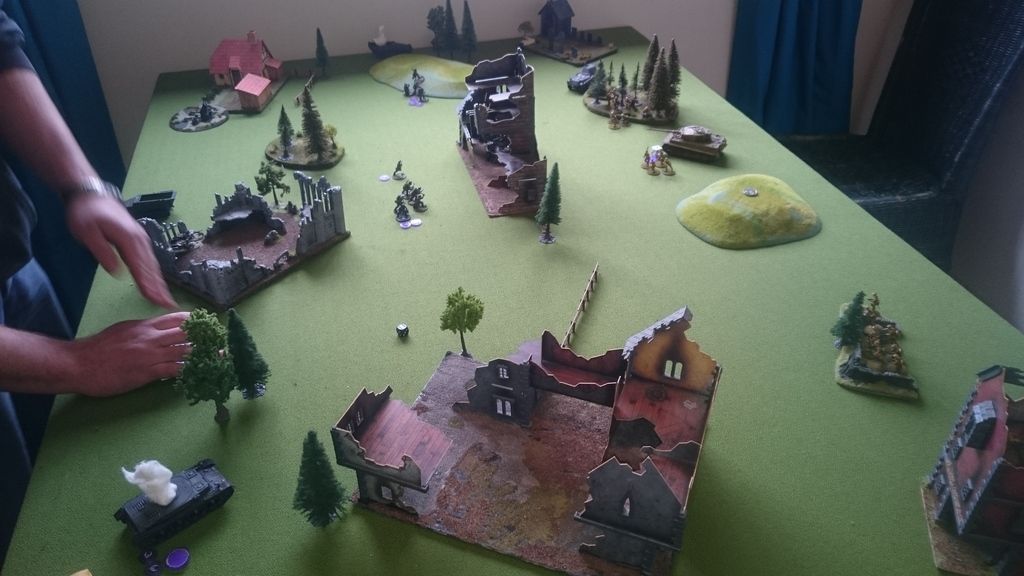 A turn later the Tiger managed to blow up the whirlwind.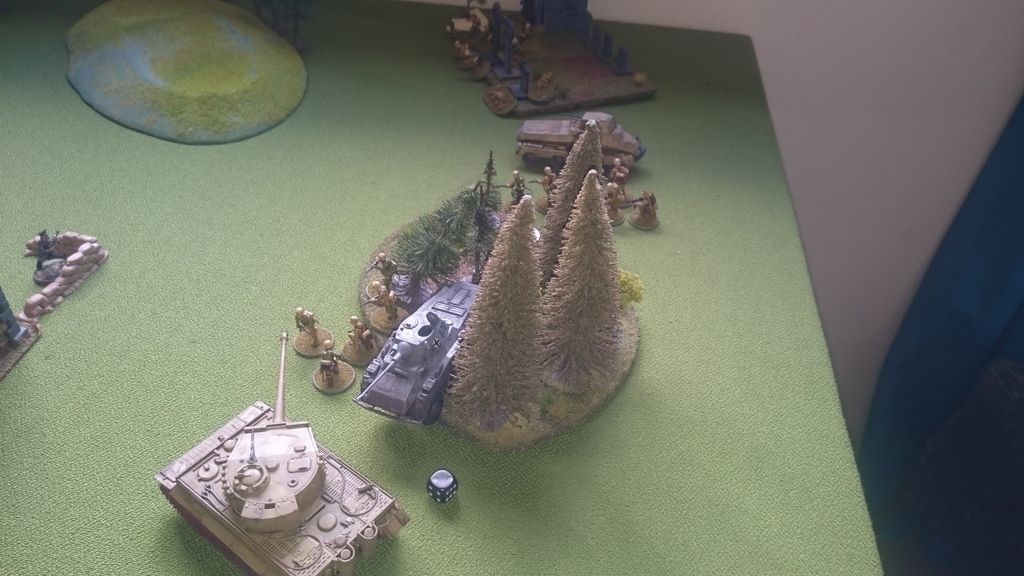 A last ditch effort by the puma armoured car. Trying to take out the tiger but failing to hit. In fact the puma didn't hit once the whole game.
Result: A glorious victory for my Afrika Korps
(you happy now Henning?)